Why our Clients and Candidates Choose Us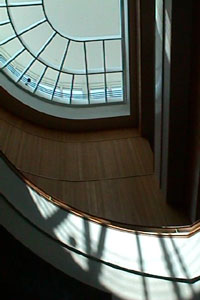 Delivery Mission Statement
"To provide our clients with optimal staffing choices by sourcing, qualifying, validating, presenting and delivering the best candidates for the position."
"To provide our candidates the best match of the right jobs through consultative career guidance, job market awareness, technology understanding, a disciplined process, and personal respect."
LJP Services realizes that both job seekers and companies need a better way to recruit. A way that yields the combined value of effectiveness, timeliness and minimal cost; and incorporates the best of traditional recruiting with the best of online recruiting. A way that blends high-tech tools with proven recruiting / consulting experience. LJP Services has this unique capacity to deliver exactly what you are looking for.
Our "hands-on" background, daily connection to the marketplace, and enablement with current technologies allow us to help our customers.
Our staff is comprised of IT professionals with real-world experience. Our backgrounds allow us to quickly relate to the needs of hiring companies and the backgrounds of individuals we represent.
Value Proposition Statement
Unequaled Service
We Deliver.
We Know Our Customers.
We Know The Market.
We Follow A Successful Internal Methodology And Process.
We Have The Personal Experience

Hands-on Technical.
Hands-on Managerial.
Hands-on Recruiting.

Customized Staffing Programs

Discrete Recruiting.
Replacement Recruiting (Contract to FTE).
Focused Recruitment Outsourcing.
Client Savings
You Pay Nothing Until We Deliver (Contingency Fee).
You Pay No Retainer Fees.
You Do Not Need To Pay For Subscriptions To Internet Listing Services - We Subscribe.
You Save On Our Industry Reduced Fees (Savings Of Up To 50%).
You Can Re-Deploy In-House Technical Recruiters.
You Can Eliminate Contract Technical Recruiters.