Principals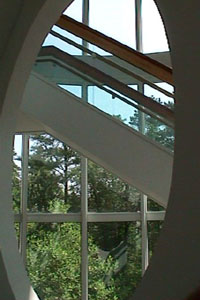 Larry Prentis - Principal / Founder
Mr. Prentis has over 20 years of professional experience in information technology (IT), business consulting, systems integration, organizational staffing and development, staff management, and practice development.
He has presented seminars, and helped organizations evaluate, compare, train and implement new tools, technologies, and methodologies.
His technical experience includes object-oriented tools and methodologies, database tools and implementation, client-server development environments, web development, systems development and implementation.
Background

Prior experience was as a Partner with R2 Services, LLC where he helped establish and build a nationwide IT recruiting and consulting organization.

Before joining R2 Services, Mr. Prentis was Director of Channels for Cayenne Software (a Cadre-Bachman company), an object-oriented software company.

Previously he was a Partner at Organizational Change Dynamics, a business process re-engineering company.

Before joining Organizational Change Dynamics, he was Regional Manager for Intellicorp responsible for presenting and installing client-server, object-oriented AI software in the Midwest United States.

Prior to that he was an Account Manager with Cadre Technologies, a Partner with CSC Consulting, a Senior Recruiter with Source Services (Kforce), and a Software Applications Project Leader with Lockheed in California.

Mr. Prentis holds an MBA in Finance from The University of Santa Clara, and a BBA in Quantitative Methods from The University of Michigan.